Here we take you on a captivating journey into the world of an emerging DJ/producer from Lorraine, France. Born into a musical family, this talented artist's passion for electro music ignited at an early age, leading him to embark on an extraordinary musical adventure. From classical instruments like the French horn and drums to investing in a home studio, his dedication to his craft knows no bounds. Join us as we delve into his evolution, musical influences, notable achievements, and exhilarating experiences playing at renowned clubs. Get ready to be immersed in the pulsating sounds of this rising star in the electronic music scene.
Hey Paul, glad to have you for the Q&A. How are you and how you been doing so far?
I'm doing great working on lots of new music, original sets and remixes, finishing some collaborations
with awesome producer friends, having local gigs and starting my own Radio Show : Futurize Radio, so
excited for that.
How was the production process on your latest single "Paradise"?
Well, I found the vocal on Internet and really feel in love with the vibe and made a future house chill
track perfect when driving or during vacation. When I make a track I always start with an idea and then try to build something nice and efficient. For this track I found some nice chords then the vocal which has some incredible vibe and then found a melody that was kind of transplanting and chill. Finally, adding a nice bass-line to go with, a retro guitar in the second part, and some FX fill the rest of the track.
Your Instagram features a lot of images and videos of you performing live. Can you talk about how you prepare for live performances and connect with audiences during your DJ sets?
Well, in a world where social media is our business card, I'm trying to show people the inside of a music
producer life and DJ so, making music and preparing my DJ set for every party or show I do. I like to have more quality content and taking videos every show I do so I have some content to show.
Your Sound cloud features several collaborations with other artists. Can you discuss how you approach collaborating with other musicians and how this influences your creative process?
I think you can collaborate with anybody as everyone has its own approach to music; but you should do it with passionate people who doesn't care about your influence but just the musical vibe you can give to the collaboration. When I collaborate, I send DM to people saying I love their work and ask if they would be interested in working on something and then if we can meet its better otherwise just by phone call or messaging and sending stems back to back.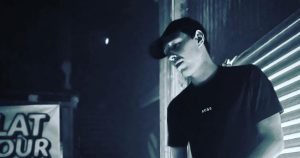 Who are some of your biggest musical influences?
I would say I love the EDM scene in general but now I'm really influenced by Don Diablo and his label Hexagon, and Martin Garrix with Stmpd. I love to listen to all kind of music but am really in love with the EDM industry since 2010.
What is one production technique you cannot live without?
I use sidechain but not on everything and clean your tracks with EQ, specially when having frequencies you do not need.
Do you have any hobbies aside from music production?
Doing stuff with my lovely girlfriend, spending times with friends and family, go Skiing during winter, and fishing or swimming during summer. I also play tennis quite often like 2-3 times per week.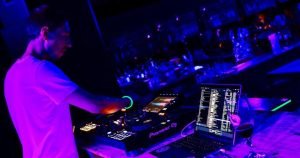 What's next for you in terms of music releases or upcoming shows?
Well, I have a track coming in May on Petit Pot Record which is a club banger, and then a future house vibe track coming in June and some other tracks are being finished and waiting to be released, including collaborations. OR the shows, my goal is to play in some festival so I will do more DJ Contest and posting more DJ stuff on Social Media such as TikTok.
Can you give any advice to aspiring producers wanting to break into the EDM industry?
Well, it is believing in your dreams and give all you got in what you like. Do not do it for the wrong reasons. I am making music and deejaying because I love that and cannot live without it and I've the same motivation since day one even if my tracks are not always released. Playing gigs takes time and practice. Do what you are passionate about and give everything you can to make it happen and know that you can fail some day and get better and successful on some other day and don't really compare to other producers but learn how they make tracks.
Can you share a few words about Deep Waves Music?
Deep Waves Music is amazing as it gives support to all EDM producers. They have supported lots of my tracks and I am really grateful for that; and doing more than 100 episodes is incredible so big congrats to the whole team and keep doing what you like.