With his unwavering passion for music and a knack for creating unforgettable tracks, AvAlanche continues to make his mark in the EDM world. Join us as we delve deeper into his musical prowess, achievements, and the captivating experiences he brings to audiences worldwide. Get ready to be swept away by the extraordinary talents of AvAlanche.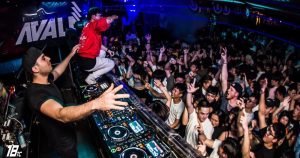 Hi Avalanche, how are you? Can you tell us more about yourself?
AvAlanche, also known as Aml Whaby, is a talented DJ and producer signed to several labels including Ultra Music and Armada Music. His passion for music began at the age of 14 when he discovered Electronic Music, and he began producing tracks for fun with a friend. Little did he know that this would eventually turn into a successful career.
AvAlanche honed his skills at Production School at BPM in Tel Aviv, where he developed his natural talent for creating emotional EDM, Big Room, Electro House, Progressive House, tracks with great baselines. He has been gaining a lot of recognition and is quickly becoming a sought-after artist, traveling all over Israel to perform at gigs. Some of his biggest influences include Hardwell, Armin Van Buren, and Tiesto, who have all inspired him to create his unique sound. AvAlanche has also been supported by some of the biggest names in the industry, including Hardwell, W&W, Dimitri Vegas & Like Mike, and many more.
AvAlanche has signed tracks with several well-known labels, including Ultra Music, Armada Music, and Harmor Records. He has also toured extensively, playing at big clubs and festivals in the USA, Miami, The Netherlands, Belgium, Israel, Taiwan, and South Korea. His music has been featured at some of the world's biggest festivals, including Tomorrowland and Ultra Music Festival.
With his passion for music and his unique talent for creating unforgettable tracks, AvAlanche is definitely an artist to watch out for. Keep an eye on him as he continues to produce high-quality music and captivate audiences around the world.
Can you walk us through your creative process when producing a track?
I visualize the melody first, and then I start with the midi break first, and after the drop melody with the kick bass, and I finished with intro and outro.
Tell us bit about your popular release "Sahara" which is the most viewed on your channel?
This idea come from my Druze legacy like the big Artist " Farid El Atrash " style, like more my tracks like, Hardcore, Jungleland, Fairoza and more. All my fans told me they like my style because I have different style with fresh sounds like Arabica style i add guitar and Oud, Violin, and melody Arabic.
What's one thing you know now, that you wish you knew back then?
Mix mastering, Because it is a lot of experience and knowledge.
As a label owner, what do you look for in a track? Is there a specific criteria for being able to release on the label?
I want to feel the sound, and be enthusiastic about new and unique sounds with a unique and innovative midi that will make me feel good.
What kind of strategy does the label use to promote music?
EDM Network's Promote, and Facebook, Instagram Groups.
How do you see the EDM industry evolving in the next few years?
So sad after the Corona virus, and the changed of the EDM style, Like Techno because all big DJ's Plays just Big Room, Progressive House, Electro House, the Techno is weak style, not suitable for festivals.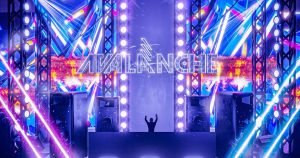 What was your feelings when you got the support from the DJs like Hardwell, W&W, Blaster Jaxx?
Great honor! From big DJs and amazing Producers.
What's next for you? Any new records or tracks coming out we should be on the lookout for?
Of Course, I have big releases coming soon, via Armada, Rave Culture, Seal Network, Revealed, And more big collabs with big names.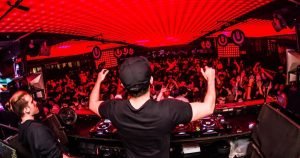 Can you give any advice to aspiring producers wanting to break into the edm industry?
Music training courses, get critiques, learn through producers on YouTube or Facebook Live, Send Demos to Dj's Stay with the dream, If you dream, You can do it.
Last How is Liam Wahbi is doing? Big shootout to our little friend.
Liam is my all the world and dear son, I'm so enjoying with him, Always making a mess lol but it's great, I'm currently teaching him the drums and also the piano, I hope he goes far and becomes a great artist!
Can you share a few words about Deep Waves Music?
The best Radio show in the world, and Deep Waves give a great quality with amazing energy's vibes with DJ Cpayne.