Hi Blackout, how are you? 
Hey ,I'm doing great! Vacations are on so more time to make music!
Can you tell us more about yourself? What's your name, where are you from?
I'm Kabeer, better known as BLCKOUT! I'm an 18 year old music producer from Mumbai, India.I've always loved  music, i find peace in it , it has shaped most of what I am today! I've been making music for nearly 5 years now.
How did you get introduced to music and when did you realize this was what you wanted to do?
I was always interested in music, dance music for me, was a huge turning point. Back in 7th grade, the first edm song I heard was 'Apollo' by Hardwell, the synth sounds were something very new for me, and I thought them to be  really cool, this fascination and curiosity led me to making music. When I got slightly better at  making music, I realised, this is what I enjoyed doing the most and wanted to make a career out of it.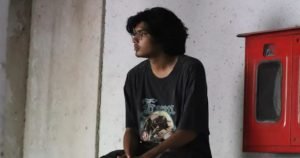 Who are your biggest musical influences?
I've been a big Elvis fan since childhood,but Hardwell, Porter Robinson & Audien were undoubtedly the biggest dance music influence in my life.
How would you describe your sound to someone who hasn't listened to your music before?
My sound has been evolving , however in 2022, I am experimenting with a beautiful combination of Synthwave and certain specific dance music genres. In my opinion, every individuals music is  always evolving .
Who would you like to collaborate with in the future?
Working with
Hardwell
has always been my dream, however, I do wanna collaborate with Synthwave Artists like The midnight & Timecop 1983 to fulfill this crossover idea of mine!
You had released a track recently named "We Made It" can you tell the idea behind producing it?
I always wanted to create a progressive house song with acoustic drum elements giving it a pop feeling while being progressive house and electronic, apart from that I didn't have any vision as such, it just evolved in the process.
What was your feelings when you got the support from the Djs like Nickyromero, R3Spawn & Shaan?
I was genuinely stunned,
Nicky Romero'
s support still means a lot to me and my music,
R3Spawn
was actually the first person to add my song to his playlist and with
Shaan
, I had been to one of his shows a few years back and was a fan eversince , and seeing someone like him signing my song and supporting it was unreal.
You are 18 and their is long way to go so what are the things feels like to explore besides Music?
Music is always going to be my prime focus ,be it producing music , singing or playing  , but besides that , I find myself loving audiobooks lately .
Do you want to share anything for your fellow producers?
The biggest advice I can give you from my experience is always learn to balance giving time to yourself and making music, you don't have to work 10 hours a day, you will end up making generic music this way. Music is a process of creation, it requires good mood, good environment. Give time to yourself, make sure you're happy. This is the only way you will be creative and also consistent in making music.