From singing in a metal band to Electronic Music,
Ozgun is a Turkish music producer who mainly focuses on Electronic Dance Music.
He finished his license degree in Musicology. Later on, he worked for one of the most popular music studios in Turkey as a recording, mix, and mastering engineer.
Now he is providing online coachıng, mixing, and mastering services.
Also, he works independently under his own name and continues sharing his music with the world, and has released music on labels such as Rave Room Recordings, HDR, and on his Dream label TeamWrk. Ozgun shares the complete journey of getting into the EDM Scene.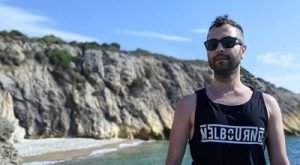 Hey Ozgun Glad to have you for the Q&A, tell us a little bit about yourself? (Name, age, where you're from, what you do, etc)​
Yo guys, I'm so happy to be here as well! I'm Ozgun, 32 years old Turkish producer. I do music production and also create content for a YouTube channel.
How did you get your start in the music industry?
When I was a teenager, I was singing in a metal band. When you are in a band, you go to music studios very often for recording or practicing. That takes me to the music industry at first. I earned some experience in the rock metal scene. Then years I start working in several music studios in my city as a record and mixing engineer. After approximately 7 years of studio work, I finally decided to go solo. And here I am!
Which one of your releases would you recommend listening to that best describes you as an artist?
I'd say to check "Dream". It's one of my darkest tracks and I'm in love with its techno vibe. I also can suggest "Front To The Back" if you guys looking for more festival EDM. Both are my favorite tracks for my recent releases.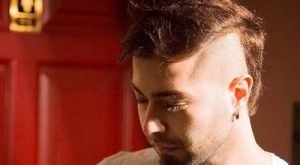 Which DJ/Producer has been your biggest influence?
Ummet Ozcan was one of my first inspirations. He is also Turkish like me. So I knew him because he is popular here. I start listening to EDM with his tracks at first. He produces in many different genres and I really respect that. Also, I love Will Sparks as a producer. I always wait for his new tracks to see what madness he bring to us haha!
You just released your new single "Energy Vibrations." Can you tell us a little about how this collaboration came about?
Max Aeris and I working on so many tracks even now. We know each other since we start making EDM. He was one of my first friends in the EDM scene. Anyways, someday I found a hilarious book called The Psychedelic Experience by Timothy Leary. After reading it I decided to make a track in that theme. Because I was amazed by the content of the book. Then I noted some text from the book and come up with a rough idea. Made the vocals and I showed it to Max, he loved the idea and we start collabing on it right away. When we finish the rough mixdown of the track we showed it to the label and they wanted us to finish and signed it with them. I'm glad we made this collab.
How does it feel to be working with labels like HDR, Rave room & teamwrkrecords?
When HDR first found me I didn't have any clue how this guy is so humble and friendly! All of the crew is amazing they put all of their effort to keep the big room scene alive! I really respect it and always gonna be support them! Rave Room release was my collab with Olly James. That's why it's really special to me. Can't wait to release more tracks there. Already signed one more track to Rave Room and can't wait to share it when it's out! Teamwrk was one of my dream labels. It's Will Sparks's imprint and I wanted to sign some tracks with them for a while. They are so professional. It feels good to work with them yea. I actually have one more track to release with them in May.
Which artists did you'll listen to a lot?
Back then, Hardwell, R3HAB, DVBBS, Martin Garrix. I was there when the big room was on pure fire haha! Now when I don't produce, I mostly listen to techno or psytrance.
What has been your biggest career achievement to date?
It's probably being able to live my life with my own business. Only with making music. My biggest dream was to be able to make music whenever I want. It's good to be your own boos 😀
What would be your dream label to release on?
My aim is to go for Rave Culture. I love their style and the effort they put into the label is amazing. I really want to be a part of it. I start working on several tracks and let's see if I can achieve this goal in the future!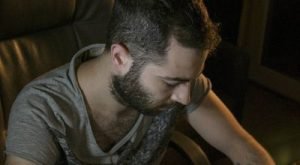 Do you have any hobbies aside from music production?
I love gaming. I mostly play video games when not doing music-related stuff.
What would be a dream collaboration for you?
Hmm, I think I'd say Will Sparks. His productions are next level!
Are you scheduled to go on tour or perform at music festivals soon?
I did not perform any gig since Covid started. Fully focused on my music. I think I'm gonna expand my home phase and work more on productions for a while. Maybe next year I start playing again, who knows!
If not DJs/Producers, what would you have been?
I always wanted to be a video game designer. I know a bit of coding basics. I think I could manage to learn it if my life have been going in that direction. Yea, probably I'd do something related to creativity, design, and production.
What else shall we look forward to hearing from you in 2022?
I have some more ids and collaborations going on to release in 2022. But on April 1st, I have a collab with XanTz releasing on Glow Records. Everyone should save the date! We are releasing a huge future rave banger with some amazing vocals! Can't wait to share it with you already!
Finally, Would you like to share any tips for upcoming DJs & Producers?
Enjoying what you do is the most important thing in music production. Actually in life, whatever you do, you should enjoy it. Stressing yourself won't make you a better producer. Just plan your day, set a goal, and work for it. Know yourself, don't put hard goals that you know you'll give up. Don't put too much on yourself. Try to enjoy making music, and all of your dreams will come true!
*Also, check out Moth To The Flame below.