Hey Nick Glad to have you for the Q&A. How are you and how has 2022 treated you so far?
Hey, first of all, I want to say a big thank you for the chance and for having me on this interview, I'm doing fine, thanks hope you guys doing well:) and I can say during 2022 in a "musical vision" everything going so well, regarding with collabs – music signings, this year where I wanted to make out the 101% from me, and I'm proud and happy what I achieved already in this year.
A massive congratulations on the recent release "Harmonia" with Mike Miami! Tell us a bit about how the idea to produce originally came about?
Thank you, well Mike Miami is a really good friend of mine, I met him online during the COVID period… ( this is also a positive part of this bad situation that I met a lot of good friends online ) we started to talk about collabs, etc, we always share our ideas between us, and Mike sent me the break and a dropped idea for "Harmonia", and I really loved the full track vibe, the trance / big room influences in it, so we decided to let's make it as a collab, he sent me over the stems, I started to work on, and add my vision to the track! We finished the track last year since I played it in my 1001tracklists live set, but we just released it 1 year after, so HARMONIA is out now on TurnItUp Muzik!
How was the experience in working alongside Smash the House, Revealed Recordings, Intensity Recordings, Reaching Altitude?
When I started all this, Smash The House and Revelead was my biggest dream to sign my music, during the years I can't reach them but I know that one day I will made it, and I worked years, improved my skills , made a lot demos, and I felt im closer and closer, end of 2019 I signed my first record deal with Smash , with Grimix "DEVA" , I was so happy I remember, a dream come true, then I keept working hard , after many demo rejection I was able to sign on Revealed, then I finally had the chance to sign on the main label, and its a mentionable thing that signed BigRoom on the main label 2 times, also Intensity Recordings gaved me chance to release there which helped me a lot , and I wanna say this time to them also , Reaching Altitude a label also where I sent before many demos but I was rejected haha, but without giving up and keep doing the tracks I made it there , I have 9 releases , so the experience was good to work with them, achieveing new things , to increase my fan base also more people found out my music:)
So big shout out to all these record labels, for giving me the chance and helping me to grow, also they made my dream come true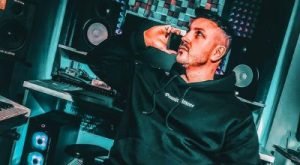 As Bigroom has been the most prominent genre in your career, how has that helped you evolve as an artist? Also, are there any plans to change things up and explore new sounds and genres in the future?

Well, Big Room is the genre why I started to make this music career and to start producing, It's my main genre, my deep love, I started from the bottom, but I can say I always was loyal to this genre, I wanted that people recognize me in the future, that "Nick Havsen is a Big Room artist" but I think and I feel I'm on a good way, Big room what gives me that energy, that feeling what other genres not, when I'm on the stage and playing its something that I can't describe, so Big Room is life! I tried some other genres out before as well, but I felt already it's not ME, so I keep working on BigRoom tracks and try to establish my sound more, there will be some cool combos in the future where I include my BigRoom sound combined with some other harder genres, trancy stuff, etc, so keep an eye on my socials
As someone who has played venues such as Ultra Europe, Untold Festival, Balaton Sound, and Neversea, how do you prepare for each of your shows and what is your goal for a performance?
I always sit a lot and try to make my sets to be something unique that I can show to the audience, to bring that festival vibe in every set of mine, doest matter if I play in a small club or a big festival I want to give that Festival vibe/feeling every time!
Ultra, Untold, Neversea, Balaton, etc my China Tour/Japan Tour was so sick and I miss them a lot, can't wait to be back, on this event I want all the time to show more of my own tracks to the crowd, sometimes to test some unreleased ID's, but normally to build a playlist with 70% of my own tracks, I think people who attend and come to see me on a festival like this they want to hear my own tracks and some unreleased ID's
Which DJ/Producer has been your biggest influence?
The biggest idols and inspirations from the beginning were, Dimitri Vegas & Like Mike, W&W, and Hardwell !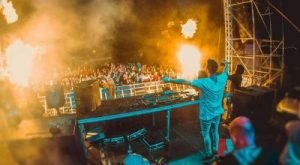 What do you enjoy the most, DJing or Producing?
Hmm, both have their own vibe, when producing I lock myself in my room, and just focus on music, and sit for a lot of hours this time is special when I can only do what I love, but sometimes when I have blocked in my head, and no ideas so frustrating and try to force but nothing come haha, that's a weird situation, in that time I just try to go off away do some other things, playing, spend time with friends

Also with DJing, as I mentioned before, words can't describe it, that feeling, feeling that energy, the adrenalin, seeing the crowd jump to my music, I enjoy playing gigs a lot, and I always love to make a show to remember, jumping down from the stage, haha, using the microphone to connect with the audience, so yeah both has its own vibe, but I love to do and this what I want to do in the rest of my life
Your music has been supported by some of the biggest artists within the dance scene. How rewarding is this, and what impact has it had on your career so far?
Yes, I received a lot of support from the biggest names in the EDM scene, and I'm so grateful and happy that I achieved this with my music, It's also a feeling for me, like when I see some big-name, or especially my idols supported my tracks, I'm like OMG, and to see that those BIG names loving my tracks and playing in their live sets or radio shows, is something great
For me it's always a big thing if I receive support from these names, as an artist is also good that you can use as a reference later, that your music is supported by XY, also people can find out more about your music if a big name plays it in his Radioshow/live set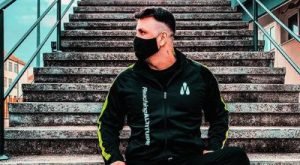 in terms of goals, targets, etc. Can you share any special achievements from your career so far?
There's a lot because every small thing If I look back was a special achievement from my start, my goal was to sign to Smash The House, Revealed, or the old Mainstage Music (currently Rave Culture)
2015 – my very first track "Armata" under my alias Nick Havsen was played at Tomorrowland at the Smash The Hosue Stage
2016 – signed an official remix on Armada Music
and from now there are a lot of things, that I had the chance to play at major Festivals, like UNTOLD, Balaton Sound, Ultra Europe
had the chance to release my music on Hardwell's record label – Revealed Recordings
Release a lot of tracks on Dimitri Vegas & Like Mike – Smash The House record label
Had the chance to travel, and make a tour In China with 10 gigs, and also to play in Japan:)
What would be a dream collaboration for you and why?
A dream collab, well I can say that would be amazing If I can collab one of my idols, W&W, Dimitri Vegas & Like Mike or Hardwell, and why cuz I like them, they were who I went into this and started to produce, this artist is who I follow since day 1, I remember the old Tomorrowland Youtube full sets back in 2010 – 2011 haha where I watched them and always dreamed to have something together, or later just to release on their record label, or just to have support from them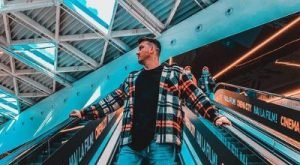 Apart from DJing and music production, what do you love to do?
I love to play some video games online, COD: Warzone, PUBG, R6, we have a small producer circle also with who I play,on that time when we not produce, so I really love to play games, also weekly I do CrossFit, I like traveling, explore and also I like designing that's a hobby what I really enjoy, I really like to work in Photoshop, sometimes I make my friends track artworks, and for myself as well
If not DJs/Producers, what would Nick be?
Haha, good question, I think I can't give a fixed answer to this, music is my life
What should we not miss from NICK in 2022?
There will be a lot of NEW MUSIC, a lot of new collabs, some big release(s) so don't miss it out, also there will be some shows "hopefully" around Europe, hope that I can meet some of my fans, so also don't miss that one out too if I come to your country
Finally, Would you like to share any tips for upcoming DJs & Producers
Do what you love, don't force anything, keep pushing, and NEVER GIVE UP, hard work always pays off!