FeelQ Recordings is a record label found in 2017, based in India. It has created a well-known community in the Electronic Dance Music (EDM) Industry. FeelQ has released music by artists from across different countries and has a pretty good name in the underground EDM community. The record label has published over 200 releases garnering millions of streams across multiple platforms, giving the right spotlight to deserving & talented artists.
Hey FEELQ Glad to have you for the Q&A. You currently own one of the best banger record labels in the Industry. How did it all begin for you?
We began back in 2017 as a small SoundCloud channel aiming to help upcoming producers get the spotlight they deserve!
When does your passion for EDM date back to?
Our passion for EDM in general dates back to 2014s when tracks like Spaceman & Animals started to go viral!
What is the label's mission?
The label's mission will always be to support upcoming talents as well-established artists to give them the exposure they deserve. We take pride in our loyal fanbase of amazing dance music enthusiasts!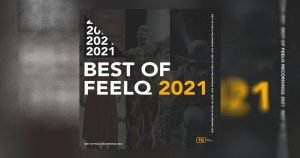 As a label owner, What do you look for in a track? Is there a specific criterion for being able to release on the label?
We always look for a unique, good quality, well mixed & mastered track on the go but we work with the artists if we think that the track has potential & if it can be improved with certain tweaks!
With so many other Dance/EDM labels out there, how do you differentiate yourself?
Our releasing of hard-hitting bangers as well as emotional tracks & also tracks with deep-rooted Indian influence gives our strong identity & distinctiveness among other competitors as well as good quality music overall!
Who are some of the newer Producers/DJs you are working with that you're excited about?
We have a lot of upcoming homegrown talents we're working with but the best ones are Wallbrane, Vazor, Locran, Anix, BLCKØUT, Metrøx, Maulik & Valesz to name a few!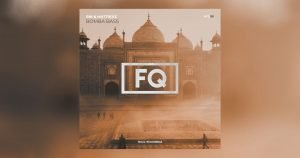 What kind of strategy does the label use to promote music?
We just strongly promote & trade on various platforms to increase exposure for our artists!
What advice can you give to emerging artists who are trying to break into the EDM scene?
Make music that you fall in love with & be consistent!
Getting back to your label, what is your plan for its growth and formation in the coming months? Can you share any insights?
We look to expand our label in many directions, especially with shows, events & even a brand store for label merch.
Imagine you are starting FEELQ from Scratch itself so what will you include in Checklist?
A strong & dedicated team willing to work hard!
Finally, if you could offer up an inspiring message during this uncertain time, what would it be?
The EDM industry will always keep evolving with interesting music & artists so keep working on your art & the rest will follow!
*Also, check out FeelQ Spotify Playlist below. 
https://open.spotify.com/user/feelqrecordings