Congratulations for surpassing 23,000 subscribers on Youtube . Can you explain how it all got started for you?
Thank you so much. This is a very big achievement. It all started watching a set by Don Diablo in 2019. He was playing some id of his, and I got the idea of uploading a short preview of this track on YouTube. In just two days, the video reached a thousand views, and EDM Mania was born.
When does your passion for EDM date back to?
Back in elementary school, I started listening to EDM through my friends who infected me with this very genre. I started listening to EDM in 2013, and the first song I heard was "Animals" by Martin Garrix.
As a label owner, what do you look for in demos?
As a label owner, I expect originality from the producers and also that the tracks are well worked technically and mixed.
What kind of strategy does the label use to promote music?
Our label has adopted strategies to promote tracks by sending tracks to various Djs and producers and also to radio owners. Also, we try to send tracks to various Spotify Playlists, and of course, we send tracks to various YouTube channels. We have already managed to gather support from big names in the EDM World by deorro, tony Junior, Angemi, Chester Young, and musicbylukas.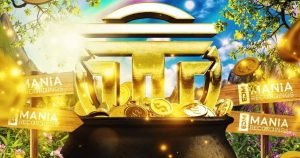 What is the label's mission?
The mission of our label is to help small producers and lesser known ones to promote them as much as possible so that in the future, they will release a label on some big label. We would also like our label to become popular enough in the future for interesting names release tracks on our label.
What advice can you give to emerging artists who are trying to break into the EDM scene?
To not give up when their song is rejected by their favorite label and that they strive to meet their goals. Hard work pays off. Take the plunge and work on a particular piece until, according to yourself, it is good enough to be released.
Lastly, what do you look forward to in 2023?
This year, I no longer expect anything from my label or from my channel. I hope that 2023 will be even better than this year. I hope that my label will receive amazing demos and get a lot of support from producers/djs and that I will be able to get 50,000 subscribers at the end of 2023 ????
Few words about Deep Waves Music
Thank you for this interview and for your amazing support since April ❤️. It means a lot to me and for the producers who released on my Label . I hope that in 2023, we can organize something together ????