Hey Plv Glad to have you for the Q&A. Tell us a little bit about yourself? (Name, age, where you're from, what you do , etc) 
Hey, thank you for having me, it's a pleasure to be here! So my name is PLV, I'm 26. I'm from France but I currently live in Vancouver, Canada. I started producing music over a year ago and I decided to share my journey from the very beginning in the hope of inspiring other people to show that anyone can learn anything with passion, dedication, and self-discipline. I document my journey through a YouTube Channel and Instagram account.
How are the first couple of months of 2022 for you so far?
Pretty good and productive, I have signed 3 songs to labels and have 3 others already ready to go. I'm also putting the accent more on my YouTube Channel which is starting to gain some traction. I wrote an ebook for beginner producers and started to do tutoring so it's going pretty good for now, I'm excited for the rest of the year! 
Which DJ/Producer has been your biggest influence?
Over the last year, I'd say Kygo, Illenium, and Martin Garrix. I started learning music production with Kygo so he definitely inspired me a lot with his journey too.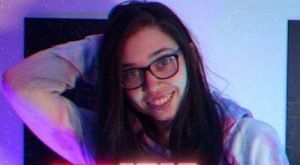 What would be a dream collaboration for you?
Justin Bieber would probably be at the top of my list as I grew up with his songs and music. Producing a hit like What Do You Mean or Stay would be awesome! 
Speaking of beginnings, you used to work 9-5. What made you decide to become a music producer?
I really wanted to work for myself, I've always been very good at self-discipline, organization, and time management so I always felt attracted to the "entrepreneur" side of things. I don't fully live from it yet but I'm working towards it.
Tell us about your new single "Hold You". What's the meaning behind it? What emotions do you hope the release will inspire in listeners?
"Hold You" is all about offering support and love to each other during hard times. With its soulful vocals, heartfelt lyrics, and soaring melodies we were hoping to bring an emotional and hopeful song yet still energetic to the festival mainstage.
What are some of your greatest achievements so far?  
Recently I've been supported by Nicky Romero with our track "Hold You" so that was amazing, I almost couldn't believe it! Growing my YouTube Channel past 1K subscribers was also crazy for me to think that so many people are actually interested in what I have to share.
Which one of your releases would you recommend listening to that best describes you as an artist?  
Definitely "Hold You" as it is the latest one that combines all my influences from last year and goes in the direction where I want my music to go: inspirational, hopeful, emotional but also energetic.
What is your ultimate career goal? 
At the moment my goal is to be able to make very good professional music. After this, we will see where the journey takes me and what opportunities will come!
Do you think things have changed for women in EDM in the last few years? Do you think it's more possible now for girls to be active and prominent in that scene?
I can definitely see it changing at the moment! People are way more open to it and seem to actually be happy when discovering a woman in the EDM scene! After that, I think it's up to us to show up and show what we can do, that yes we do have our place in this industry like anyone else.
One genre you'd like to try out sometime soon?
These days I've been tempted with Lo-fi and Bigroom, which are totally opposite but really fun to try out to learn new things!
If not DJs/Producers, what would PLV be?
I would be doing what I do now, working as a visual effects artist for movies and video games. It's super fun and creative!
What can we expect from PLV in 2022?
Definitely more music than last year! And I am also planning on organizing my first Remix Contest as my audience has been asking for it.
Finally, Would you like to share any tips for upcoming DJs & Producers?
I think the main one I seem to see very often would be to finish songs! Many beginners overthink it if they can't get the quality they want yet so they stop but not finishing songs doesn't teach you the whole process and it's not good. Even if it doesn't sound perfect yet, finish the song, release it and move on to the next one. That's how you will practice every step of the production process and you will see that your next songs keep sounding better and better. I know there are many thoughts about this but for me, quality comes with quantity in the beginning!
Do you feel lost in your music journey wondering what to do next to learn and progress?
Grab 1 Year Roadmap To Master Music Production – Ebook