Remember yourself listening to your favorite song on a loop with absolutely no idea how to break the cycle and discover new tunes? Everyone would have been there in this situation. I'm a Bigroom/House music fan so everything I listen to is underground on youtube or Soundcloud. I was getting sick of never discovering anything new. Since I know that it's something that so many of us find ourselves struggling with, finding new music. I'm sharing my ultimate top tips on HOW and WHERE to find new music. Seriously…you'll come out of this as a music-discovering-pro, I promise.
Being a DJ/Producer my main mission is to bring underrepresented music to public ears. In my opinion, the best places to find new, rare releases are on streaming platforms. Yet it's not over as I promised you to make your music- discovering pro!
How Do We Find New Music?
The digital age has massively progressed and given DJs a wide range of platforms and methods to stumble across new music. Here are some ideas and methods you can adopt if you've not thought of them before for finding new music for your DJ sets.
• Listen to DJs you like, examine their tracklists.
• Look at Artists you like, examine their discography.
• Look at Artists and DJs you like, note the record labels they support, examine their back catalogs.
• Look at record labels you like, note the Artists and DJs they sign, repeat steps 1, 2, and 3 for the label's A&R.
• Note which Artists, DJs, and record labels get recommended when you purchase your music, repeat steps 1, 2, and 3 for these recommendations.
Key methods to find a new music
Shazam (Live Club Events / Radio Shows)
My personal experience with Shazam is that I use it mostly when I'm in a bar, club, restaurant, coffee shop, or a passenger in a car.
Not only do I get the name of a new music track that I've not heard before but I can listen to it again after I've recovered from my night out and it records a list of all the tracks I've Shazam'd.
Spotify
Spotify is another brilliant way to find and discover music that you've not heard before, especially to add to your DJ sets.
Here are how I use Spotify to achieve my goals of identifying and discovering music:
Curated playlists by genre/mood by Spotify
Curated playlists by Spotify other users (found in the search bar)
Playlists created by your friends as a collective
Artist curated playlists e.g. Disclosure's Record Bag
Compilation albums featured
If you haven't had a shot at Spotify then I'd highly recommend it.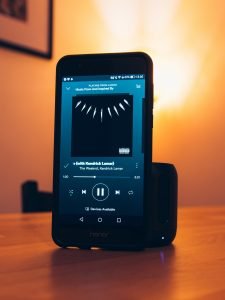 SoundCloud
SoundCloud is another platform that is super similar to the process of identifying and discovering music on Spotify. You can track new songs by Genre hashtags.
YouTube DJ Sets
There are many a DJ sets available on YouTube, for example:
Boiler Room
MixMag
Drum and Bass Arena
Cercle
DJ Mag
All of the above YouTube channels showcase the amazing crafted DJ sets from many a DJ and genre.
Get on YouTube, start exploring DJ sets on there. Play them in the background while you're cracking on with your day and make a note of the music tracks that pique your interest and start making you nod your head.
Podcasts & Radio Shows (Blogs Too)
Podcasts and radio shows are great to follow and discover music you've not heard before.
They do feature a lot of newly released tracks that you may not have heard before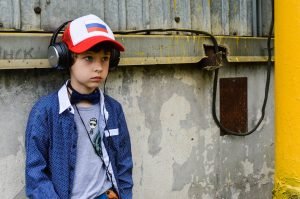 Record Label Websites & Blogs
There are so many record label websites out there on the internet, you can easily follow their websites for actual new releases of singles and EPs to broaden your DJ playlists.
I follow certain record label websites because I love the music they put out. Every once in a while I will check out their websites and see what new music has been released on there.
Another inter-connected point here is that music-related publications and blog websites usually feature newly released artists or music tracks. So my advice is to follow those blogs regularly to find new tracks that way too.