Cence Brothers is an electronic Dance duo composed of Dj/Producer Alex Cence and Pablo Cence from Spain. Cence has recently released "You & I" on Cracking Records. They released bangers like 'Somebody', Vision & In the Night. This rising artist had a strong interest in electronic music from a very young age. Discovered electronic music back in 2010, After releasing impressive music on various labels, Cence Brothers gained the attention of the biggest DJs/Producers like Showtek, Blasterjaxx & Ferry Costen from big names in the industry, Here is DWM's exclusive interview with Cence Brothers, the producer who may one day take the global house music scene by storm.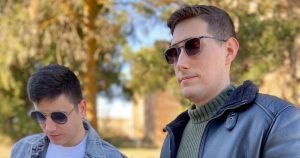 Hey, Brothers Glad to have you for the interview. Tell us the story behind the "Cence Brothers". How did it come about?
Hi guys! First of all, thank you so much for your support during all these months, it's a pleasure for us to chat with you so that you can get to know us a little better. We are a duo of brothers, Pablo and Alex, who discovered electronic music back in 2010, we fell in love with the sound and have been getting more and more into it ever since. At first, we started listening to music and following the streaming of festivals like Ultra or Tomorrowland, later we bought a Dj equipment and finally we have been producing for more than 5 years, firstly mashups, edits and remixes and finally our own productions.
Which DJ/Producer has been your biggest influence?
For us our main influences as DJs/Producers with which we fell in love with this world would be artists like Hardwell, Swedish House Mafia, Avicii, Nicky Romero, and finally Martin Garrix, it would be impossible to choose just one.
Which artists did you'll listen to a lot?
We listen to music from many genres, either to prepare for our sessions or to get inspired. Right now the artists we listen to the most are Low Blow, Kygo, Martin Garrix, Castion, Don Diablo, Morten, David Guetta, and Lost Frequencies.
What do you enjoy the most, DJing or Producing?
Wow, that is a very good question! It is very difficult to choose, we believe that both combine very well, when you produce music you always imagine how people would react or what it would make them feel and as DJs you always want to have new and unique music to show with which to surprise, whether it is your own productions, mashups or edits and it's amazing to be able to see the reaction of the crowd.
"Somebody" surpassed 100,000 streams on Spotify & received a lot of attention from fans and DJs alike. How did it feel to have some of the most renowned DJs playing it in their sets?
For us every DJ support is special, but when you start getting support from big established artists in the industry it's mindblowing and great motivation. We have to say that what made us most excited was the support of Austin Kramer premiering "Somebody" on Tomorrowland One World Radio. Tomorrowland is one of the best electronic music festivals in the world and having our music play on their radio was a dream come true.
Being pretty young yourself, which other young artist do you think is doing really well?
Castion, Fergo, and Low Blow are great DJs/producers from our country (Spain) who are making incredible music and are achieving great things internationally, we strongly recommend everyone to check out their music.
What would be a dream collaboration for you guys and why?
For us it would be a dream to collaborate with Martin Garrix, we follow him since the beginning, he is a very energetic and complete artist and we love all his music, including the Area 21 project. Martin seems to be a super fun person with whom there would be very good energy in the studio.
Apart from DJing and music production, what do you guys love to do?
As fans of electronic music, we both like to go see other artists and festivals, this year for example we are going to Tomorrowland and the upcoming Swedish House Mafia tour. Apart from that, we are also great fans of racing and we like to follow competitions such as the F1 or MotoGP and other sports such as Soccer.
One genre you'd like to try out sometime soon?
We like to work and combine different styles in our productions, but if we have to choose a different style to the ones we have already worked with, it would be Tech House.
Being in a duo, I'm sure there's a conflict of interest happening. How do you deal with that?
We are a duo but at the same time we are brothers, and luckily we are the kind of brothers who get along well, in a certain way this means that we have the same musical tastes and very similar goals. Of course, sometimes small differences arise, but nothing cannot be solved by talking and having a few beers.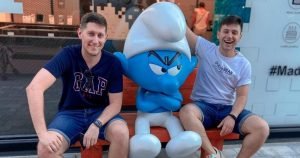 What's your creative process as a composer?
We don't have a specific process, there are times when we start creating a melody, other times you start creating a percussion base in which you add basses, Synths so that you end up creating a Drop, and other times we start listening to acapella and from there it grows the idea by adding chords, melodies.
If not DJs/Producers, what would Cence Brothers be?
Pablo: I think that if I weren't a DJ/Producer, I would dedicate myself to something that wasn't far from the world of music, it could be something like A&R, sound engineer, or sound technician…
Alex: Well, actually, right now I already combine the life of a DJ/Producer with my work as a Software Programmer, so I guess I would still be a programmer.
What can we expect from Cence Brothers in 2022?
This year 2022 is going to come loaded with a lot of new music!!! We can't say much more but we have several collaborations going on and we are still working on a new sound and different genres…
Finally, Would you like to share any tips for upcoming DJs & Producers
Our advice is to be consistent and patient, look for information, watch tutorials and listen to a lot of music to fill your mind with ideas and creativity. If you find yourself stuck with an idea, it is best not to get stuck in that project, trying to work with other ideas will come in handy to refresh your mind and restart the creative process.
*Also, check out Cence Brother's latest track "You & I" below. 
https://open.spotify.com/track/2UYum7RyJV7c6cZB6tCrBR?si=44e3af6f37ba49db